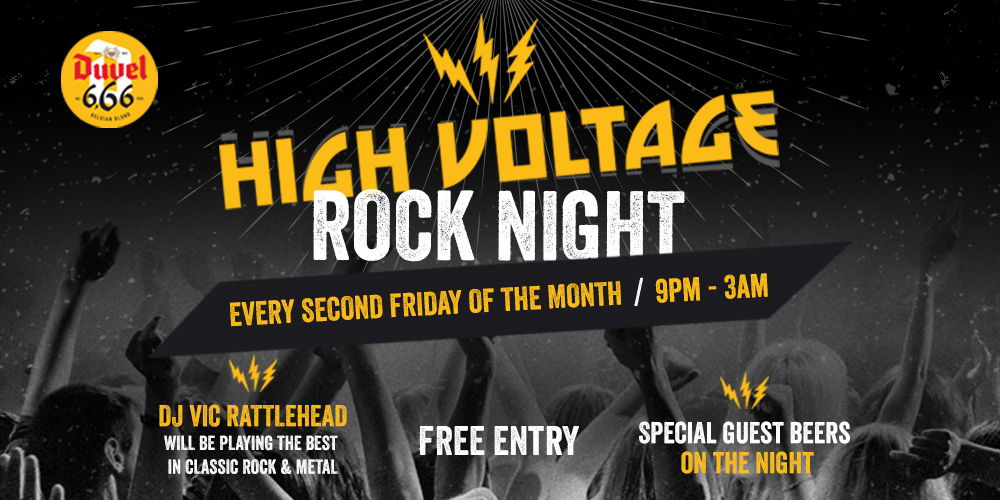 HIGH VOLTAGE AT LOWLANDER
13th October   10th November   8th December
9PM - 3AM
Calling all metalheads and headbangers! Join us for a night of rock and heavy metal. 
DJ VIC RATTLEHEAD will be playing classic rock and metal tunes till the early hours of the morning. 
Draught List
Duvel 6,666
Lowlander Pils
Blanche De Bruxelles
Lindemans Kriek
De Koninck
Vedett IPA
Brugse Zot Blond
Hakcer-Pschorr Munchen Gold
Delirium Tremens
Westmalle Dubbel
Troubadour Magma 
Kasteel Rouge
La Chouffe
Entry is free!
Please be aware that we will not be taking any bookings the evening of the event.