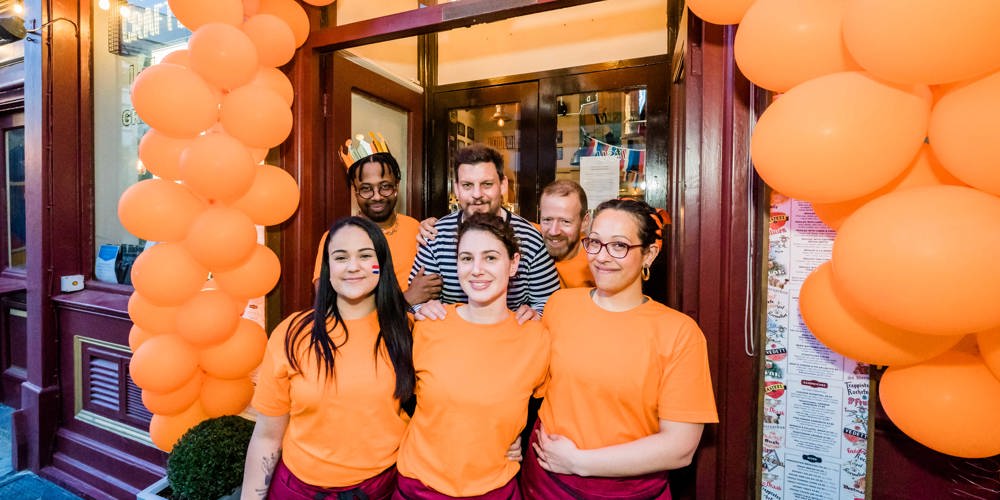 Work for us
Hospitality (and beer) is in our soul. We're all about creating unforgettable experiences, and at the centre of this is our team. First class training comes as standard, and not only will you be working in London's premier Belgian bar & brasserie, but you'll also enjoy working as part of a fun, sociable environment.
Plus, you'll benefit from: flexible shift options, up to 28 days' holiday and extra perks like a 50% discount.
So, if you think you have the passion, personality, and professionalism to join our talented team, get in touch below now.
We want our bartenders to be dynamic and passionate about beer, and have BIG personalities to match. Experience in a fast-paced, service-orientated environment is preferable, but not essential, as full training is provided. Apply now if this sounds like you.
You must be meticulous in your presentation and customer service skills, with a natural confidence and knowledge of all parts of our business to ensure our guests are looked after. You will be the face of the venue and be responsible for the first impressions and lasting impressions of any customer. Get in touch with us if you think you have what it takes.
We're looking for people who are confident and loaded with personality and who understand how to deliver the highest levels of waitress service, so expect to go the extra mile to ensure our customers are getting the most of their experience with us. Get in touch with us if you think you have what it takes.
You need to be comfortable being in the thick of a fast-paced environment, working with bartenders to ensure they have what they need, before they even realise they need it. Apply now, if this sounds like you.