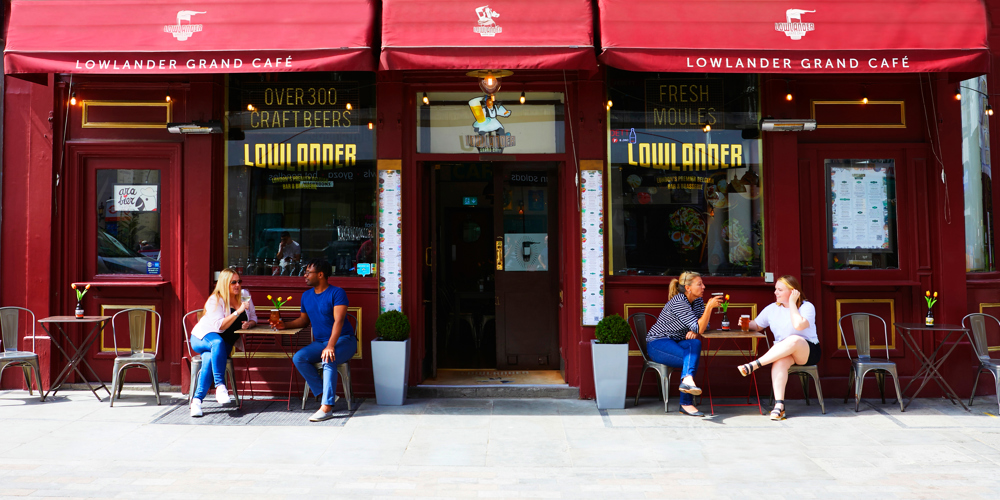 LOWLANDER: LONDON'S PREMIER BELGIAN GRAND CAFÉ
On the edge of Covent Garden, down London's historic Drury Lane, you'll find Lowlander grand café: a unique and unpretentious hidden gem with traditional Belgian beer and cuisine at its heart. 
Whether for lunch, social drinks, a pre-theatre gathering or dinner, Lowlander's palpable Belgian vibe and exceptional food and drink specialities make it a genuinely one-off London bar that is refreshingly different.
Embodying the inimitable hospitality and warmth of the Low Countries, the very source of its name, Lowlander grand café will immediately captivate you with its continental charm.
Accessibility 
There is a small step to enter Lowlander. A portable ramp is available if needed. We do not have an accessible toilet. Should you need any help at the entrance, please use the bell on the front door for assistance.
We want all of our customers to enjoy the Lowlander experience, so if you have any accessibility issues, you are welcome to contact us beforehand and let us know so we can be ready to assist you when you arrive.  Please contact us on 020 73797446, email us on [email protected] or visit here for more information.