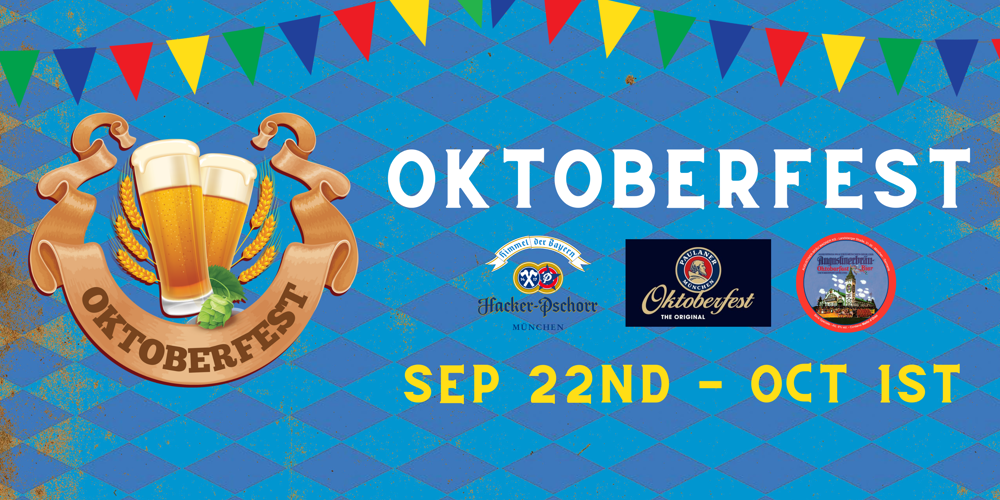 NEW ON TAP - OKTOBERFEST TAKEOVER!
Celebrate Oktoberfest at Lowlander. Experiance three exclusive Oktoberfest beers and regular favourites until the 1st October. 
We work very closely with Cave Direct, a world class supplier of speciality and craft beer specialising in Belgian and German brews, along with some of the leaders of the modern craft beer world.  This means every month we have New on Tap, bringing you exclusive and wonderful beers, both bottled and draught, from all parts of world.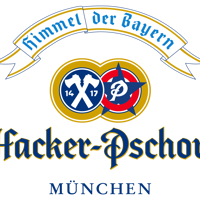 Hacker Pschorr Oktoberfest - 5.8%
Available from 22nd September.
As it was forbidden to brew in summer, a stronger beer – the Märzen – was brewed earlier in March. It would finally be served at the Oktoberfest, under the "Heaven of Bavaria." We have returned once again to the age-old recipe and recreated that gloriously smooth, honey-coloured piece of history from times gone by.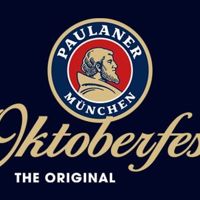 Paulaner Oktoberfest - 6%
Available from 22nd September.
Germany's favorite Oktoberfest beer and a true institution in Munich. The glass is full of October sunshine, strong and golden. The perfect balance of a light taste of hops and a strong note of malt. A feast of a beer, which always goes down well. This beer is only brewed for the Oktoberfest. That's where it belongs, along with all the fun of the fair like the Ferris wheel and roasted almonds.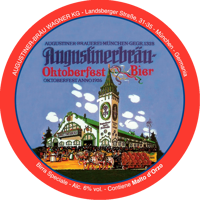 Augustiner Oktoberfest - 6.3%
Available from 22nd September.
Pouring a warm straw colour, Augustiner Oktoberfest Bier offers up a light bouquet of bread, biscuit and grassy hops. Augustiner Oktoberfest Bier is deceptively light tasting and easy to drink - beware! The sweet, caramel flavours from the malt balance draw effortlessly to a dry, crisp finish.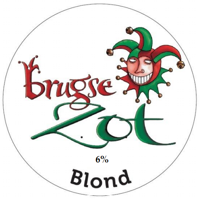 Brugse Zot Blond - 6%
Made in Bruges by the Halve Maan Brewery using 4 different malts to give it a distinctive big body and sweet malt character while the unique yeast adds notes of banana and plum. The beer has a crisp, clean finish thanks to the hops that also bring a dried-fruit-like edge to the beer. Best served with mussels and fish.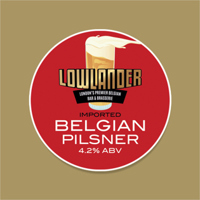 Lowlander Pils - 4.2%
Lowlanders very own pilsner! Light and easy drinking, give this baby a whirl!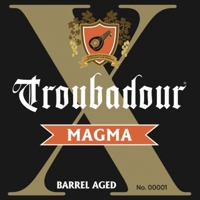 Troubadour Magma - 10%
Fruity nose reveals barrel-aged character, with a warm whisky backing. Malty character with caramel, and spicy notes followed by sherry-like honey sweet softness.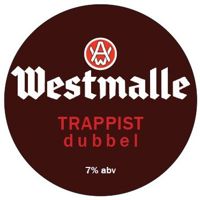 Westmall Dubbel - 7%
Dubbel is a dark, reddish-brown Trappist beer with a secondary fermentation in the bottle. The creamy head has the fragrance of special malt and leaves an attractive lace pattern on the glass. The flavour is rich and complex, herby and fruity with a fresh-bitter finish.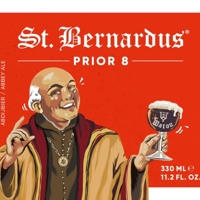 St Bernardus Prior Dubbel - 8%
St.Bernardus Prior 8 is a traditional abbey beer, brewed in the classic dubbel style. The original recipe dates back to the times when we still brewed under licence for the monks of Westvleteren. St.Bernardus Prior 8 stands out with its fruity aroma, reminiscent of tree fruits like red apples, but complemented by exotic touches of figs and dates. The whole is rounded off perfectly by impressions of caramel and roast malt. The full taste is malty and fruity in equal measure and achieves the perfect balance between bitter and sweet.
Blanche de Bruxelles - 4.5%
This is the definitive example of a Belgian wit beer. Unfiltered and brewed with 40% wheat, the beer has a mellow, hazy light yellow body and a luxuriant snow white head. The coriander and orange peel in the beer are obvious in both the aroma and taste, lending the beer a spicy, zesty edge.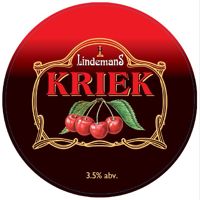 Lindemans Kriek - 3.5%
A slightly sweet cherry lambic beer made in the traditional Belgian style by the Lindemans family. Lambic beers are fermented using wild yeasts in the air and ages in oak barrels for years to give a sour tart flavour.
De Koninck - 5.2%
Amber coloured, top-fermented beer with a lively taste and velvet soft aroma. Brewed with Saaz hops and 100% pure malt, without the addition of maize or other brewers' sugars, De Koninck is a great thirst quencher.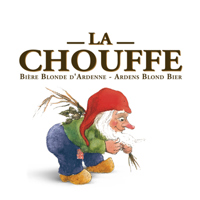 La Chouffe - 8%
La Chouffe has a palate with citrus notes followed by a refreshing, pleasantly spicy note, giving it a lovely lightness. The taste is best described as slightly hoppy, with notes of fresh coriander and fruity. This Belgian specialty beer is high in bitterness, strength and spice.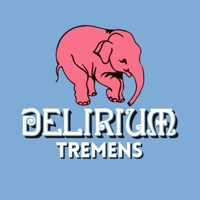 Delirium Tremens - 8.5%
A full bodies and alluring, fruity-hoppy, blond speciality. Feels like the sound shot of alcohol is igniting the mouth. In reality the tongue and palate are warmed. The taste is characterized by its roundness. The aftertaste is strong, long-lasting and dry bitter.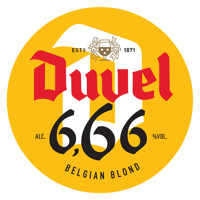 Duvel 6,66 - 6.66%
Get taken away by the dance of the hopdevils, inspired by fruity hop aromas and a touch of orange. Enjoy the fresh and fruity taste of this blonde Duvel with natural refermentation and a nice, subtle haziness.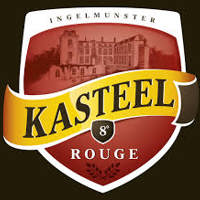 Kasteel Rouge - 8%
This delicious, rich cherry beer is a beautiful blend of Kasteel's celebrated quadruple-style beer Donker and cherry liqueur. The cherries as a deep, dark fruitiness to the beer tempered by the chocolate and peppery spice of the Donker. It's a complex but easy-drinking beer that makes a great aperitif and digestif.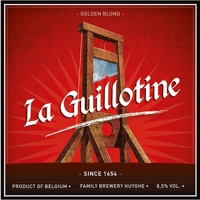 La Guillotine - 8.5%
Colour and sight: golden blond, multigrain beer with a very persistent, lacing head. Scent: a complex smell, with a citrus aroma, followed by hop aromas such as Saaz, Brewers Gold and Amarillo.